HEMATITE BEADS — 16" STRANDS
Perfectly polished gunmetal gray
20% Discount when purchasing 50 or more strands.
4mm hematite hearts
4.30
6mm hematite hearts
3.30
8mm hematite hearts
3.70
6mm hematite stars
3.60
8mm hematite stars
4.15
3mm hematite round
1.60
4mm hematite round
1.30
6mm hematite round
1.75
8mm hematite round
2.20
2x2mm hematite cylinder
1.90
2x4mm hematite cylinder
1.90
4mm hematite cube
1.60
6mm hex faceted bicone
3.10
8x16 smooth teardrop
4.30
MAGNETIC HEMATITE — 16" STRANDS
Many believe that magnetic hematite has healing power.
4mm magnetic hematite
3.00
6mm magnetic hematite
3.25
8mm magnetic hematite
3.90
4x7mm magnetic hematite rice ovals
3.25
5x8mm magnetic hex facet hematite cylinder
5.00
6x12mm magnetic hex faceted oval
8.00
8x8mm magnetic six side twist oval
8.00

WHILE THEY LAST, SPECIAL OFFER
HEMATITE NECKLACES — $3.50 each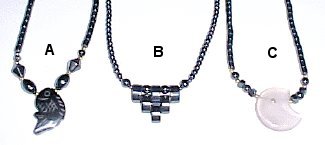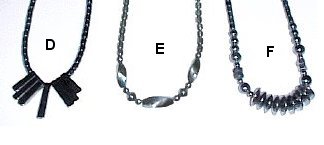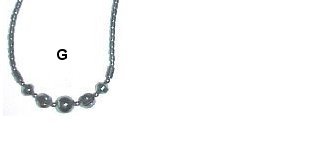 Approx. 17" in length ... (pendant hangs longer)



Hematite is a very useful mineral, it becomes strongly magnetic when heated. Hematite is said to be powerful in drawing illness from the body. As with all stones, it is held in the hands while visualizing, then placed on the skin directly over the afflicted area. A necklace can also be worn for healing. Hematite is worn for grounding and stabilizing purposes, and to focus the attention on the physical plane.






Established Online 1996
© 1996-2002 The Bead Link. All rights reserved.