Assorted Glass Beads (12 per pkg.) $2.90 ea. pkg.




6 or more packages at $2.75 ea. package!

SUPER ECONOMY PACKAGE 144 Glass Beads (12 dozen) $31.50

CLICK HERE TO SEE LARGE ASSORTMENT


SHOWN BELOW IS A RANDOM REPRESENTATION OF PACKAGES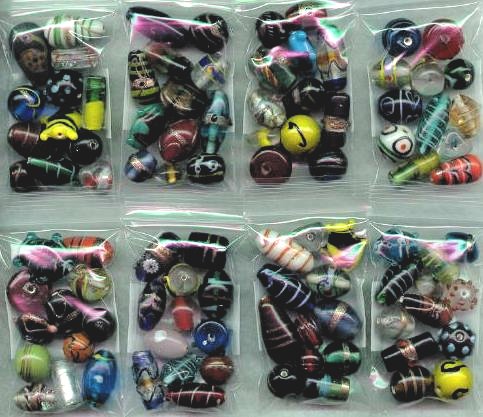 Established Online 1996
© 1996-2002 The Bead Link. All rights reserved.